Legend Valley Academy, Book 3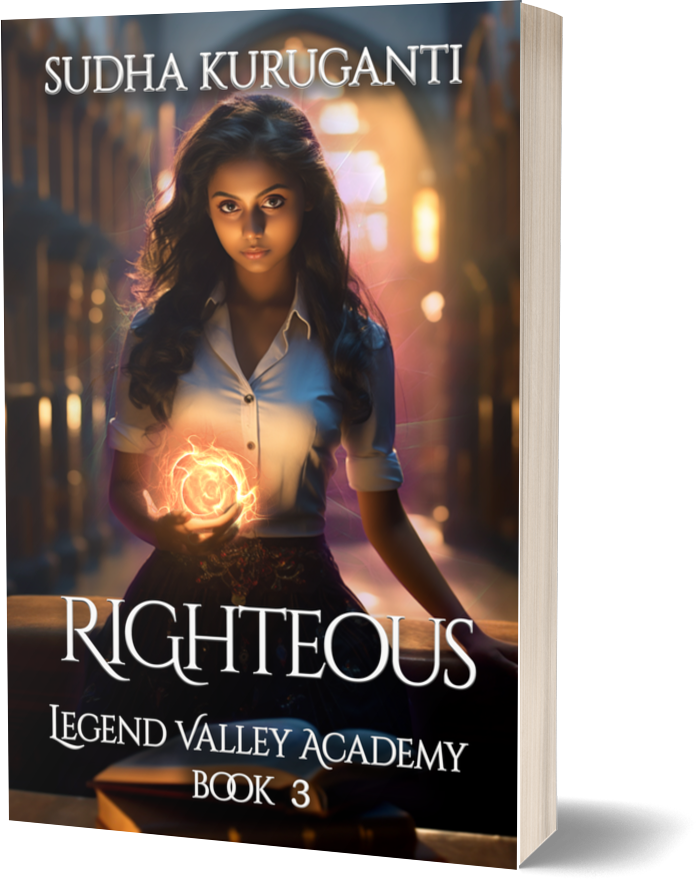 It's all coming to an end this year, one way or another…
It's Mal's final year at Legend Valley Academy, and the only thing she's worried about is finding her dad. She needs him to come out of hiding and prove to the world that he wasn't a screwup.
Everything else can take a back seat.
Including Korou, her ex-boyfriend, who she had to dump in order to save her best friend.
Because she's moved on. Totally.
And then Mal learns that there's a mole at the Academy…a shapeshifter who can hide in plain sight.
When the Cult finally sets its endgame into motion, it's up to Mal and her friends to save the Academy – and maybe even the world.

---
Righteous is the exciting conclusion to the Legend Valley Academy series. If you like diverse fantasy featuring kickass heroines, unusual shifters, myths and legends from all over the world, and a story full of twists and turns, then you'll love this riveting fantasy academy series from Sudha Kuruganti!

One-click Righteous now and dive into the thrilling conclusion to this multicultural fantasy Academy series!