Multicultural & diverse YA magic academy trilogy
Mal needs a place to lay low…
She's got a criminal on her tail. So a magical academy is the perfect place to hide. Right?
Wrong.
All she had to do was keep her head down, but things don't go according to plan.
How could she have screwed things up so badly?
Mal Jones is hoping for a quiet year at the Academy.
But when her old nemesis finally makes his move, what will Mal have to sacrifice to save one of her best friends?
It's all coming to an end, one way or another…
There's a mole at the Academy…
When the Cult finally sets its endgame into motion, it's up to Mal and her friends to save the Academy – and maybe even the world.
---
Clean paranormal romance inspired by Indian mythology
---
---
Urban fantasy inspired by Indian mythology
---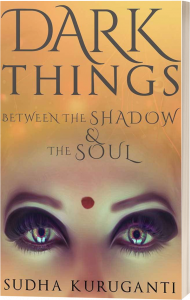 Stories to thrill—and chill.
Urban fantasy shorts
Featuring cross-dressing assassins, snake shifters, goddesses, and demon kings, this collection blends dark fantasy, magical realism, horror, romance, and humor to create intriguing stories inspired by Indian mythology—with a twist.
Tales from Pandora Unit
Adventures in magical relic recovery
The Pandora Initiative is designed to keep dangerous mystical artifacts out of the hands of unwary humans.
These are the tales of Laya Avasarala, kickass relic recovery agent, a rising star in the Pandora ranks, and aunt to Mal Jones from the Legend Valley Academy series. Follow her adventures as she deals with cursed artifacts, haunted relics, and one very aggravating Brit werewolf named Malcolm Grant, freelance relic hunter.
---
---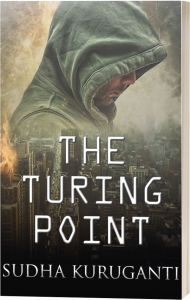 Can you survive the robot uprising in a post-apocalyptic world?
An interactive novella where you are the main character. You need to figure out: are people on the internet ever who they say they are?
How far would you go for love?
A journey across parallel dimensions and multiple universes…
---