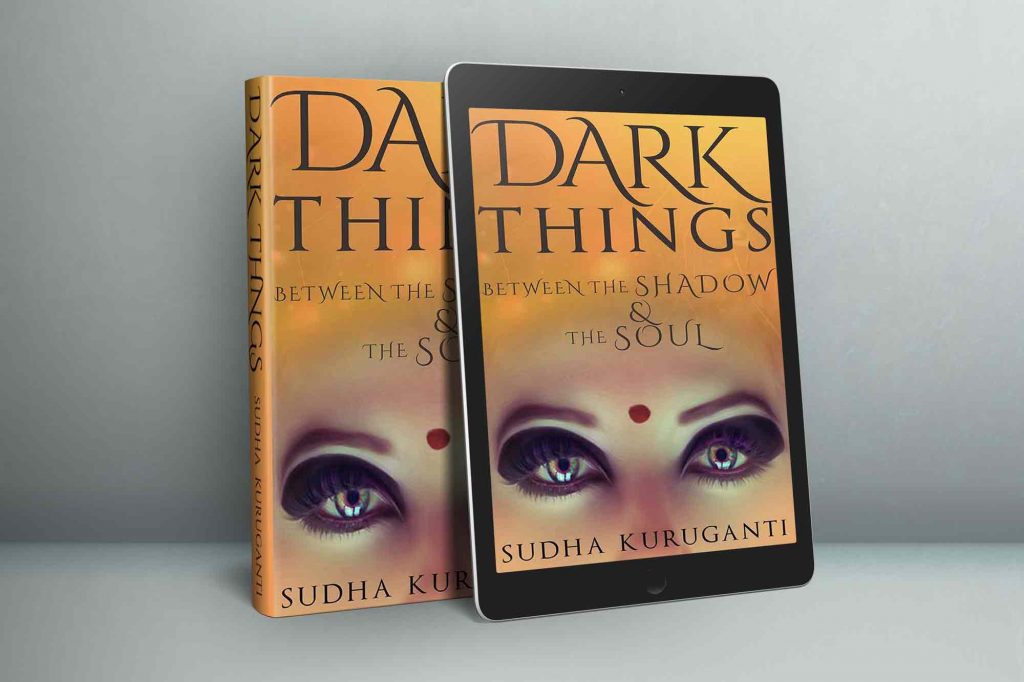 Love reading about badass women?
Sick of cliched plots?
Tired of lovesick vampires and sappy angels?
Then this is the book for you.
Dark Things Between the Shadow and the Soul features twenty-two intriguing dark fantasy stories inspired by Indian mythology.
So, are you ready?
Enter a world where demons fall in love with deities, the dead are exorcised with food, and magic is around every corner.
Featuring cross-dressing assassins, were-snakes, goddesses and demon kings, Dark Things serves up age-old tales from Indian mythology—with a twist.
For newbies to the genre, Dark Things includes a quick primer on Indian mythology—all you need to know about Hinduism to enjoy the book. Bonus features include wiki-links to unfamiliar terms.
With footnotes and an afterword to each story explaining the mythology to casual readers, these short stories will delight lovers of the unusual.